I know. I'm not feeling very witty today. So therefore, no title for you. NEXT!
But yay that it's Wednesday which means we're halfway through this week.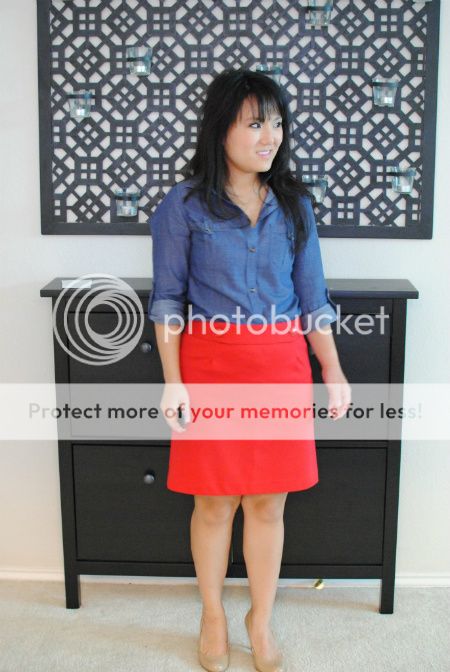 Top: Old Navy, Skirt: Ann Taylor Loft, Pumps: Target
Did you guys really think I was going to skip wearing my chambray shirt this week? I think it needs a vacation or I need to find a new chambray shirt. I've worn it so much that the seam at the back of the shirt is starting to look worn and it may split Hulk style. Definitely don't want that. That or it could just be the fact that it's Old Navy and Old Navy stuff is hit or miss on how long it holds up. I've gotten my $10 worth of wear out of it and since it's safe to say that it's become such a major staple in my outfits these days, I think I might actually splurge on a better quality one. So let the search begin.